UPCOMING ADELAIDE GIGS:
 

THURSDAY 20 OCTOBER 2022, 7.30pm 


THE LAB 63 Light Square, Adelaide.



---

FRIDAY 18 NOVEMBER 2022, 7.30pm

318 Goodwood Road, Clarence Park.

---

ADELAIDE FRINGE 2023 - WATCH THIS SPACE!

 
Harp2Harp is an exciting duo project with Visnja and Emma Horwood in harmony!
Both accomplished and successful musicians in their own right, this magical vocal and harp duo of Adelaide 'gals' have several upcoming concerts with their show called Night Follows Day.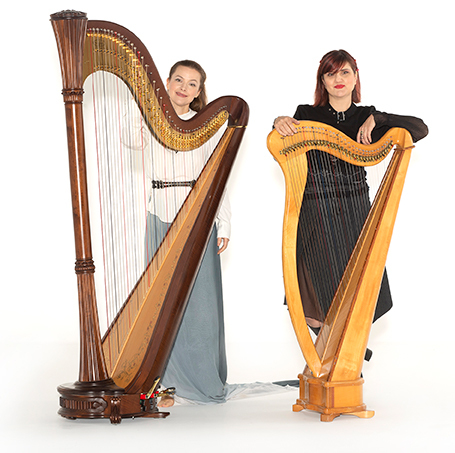 Come along to immerse yourself in beautiful vocal harmonies, Emma's majestic concert harp and Visnja's enchanting Celtic Harp.
NIGHT FOLLOWS DAY songs will include:
Morning Has Broken and Moonshadow by Cat Stevens
Evening Falls by Enya
All Souls Night by Loreena McKennit
Waterloo Sunset by The Kinks
Fields of Gold by Sting.....
Award-winning original music by Visnja
Visit Harp2Harp's Facebook Page